Robotic solutions to help human labor, making the process autonomous, without physical effort by the operators. This system allows for a continuous and stabilized production, being able to work in several shifts in an uninterrupted mode. Solution used in fast feeding machines, heavy parts and repetitive movements.

The robot can take over other operations from previous or later processes, such as lubrication, deburring, dimensional control, cleaning and inspection.

Mobile Robotic System
---
Mobbot is a mobile robotic system for feeding machines, having as its main characteristic the flexibility and efficiency in the loading and unloading processes.
With a Kuka Robot attached and referenced in its own base, it is enough to have some means of supply and attach the robot to perform its function.
Optionally, ISRAvision's IntelliPICK 3D vision system is offered for referencing parts in random boxes.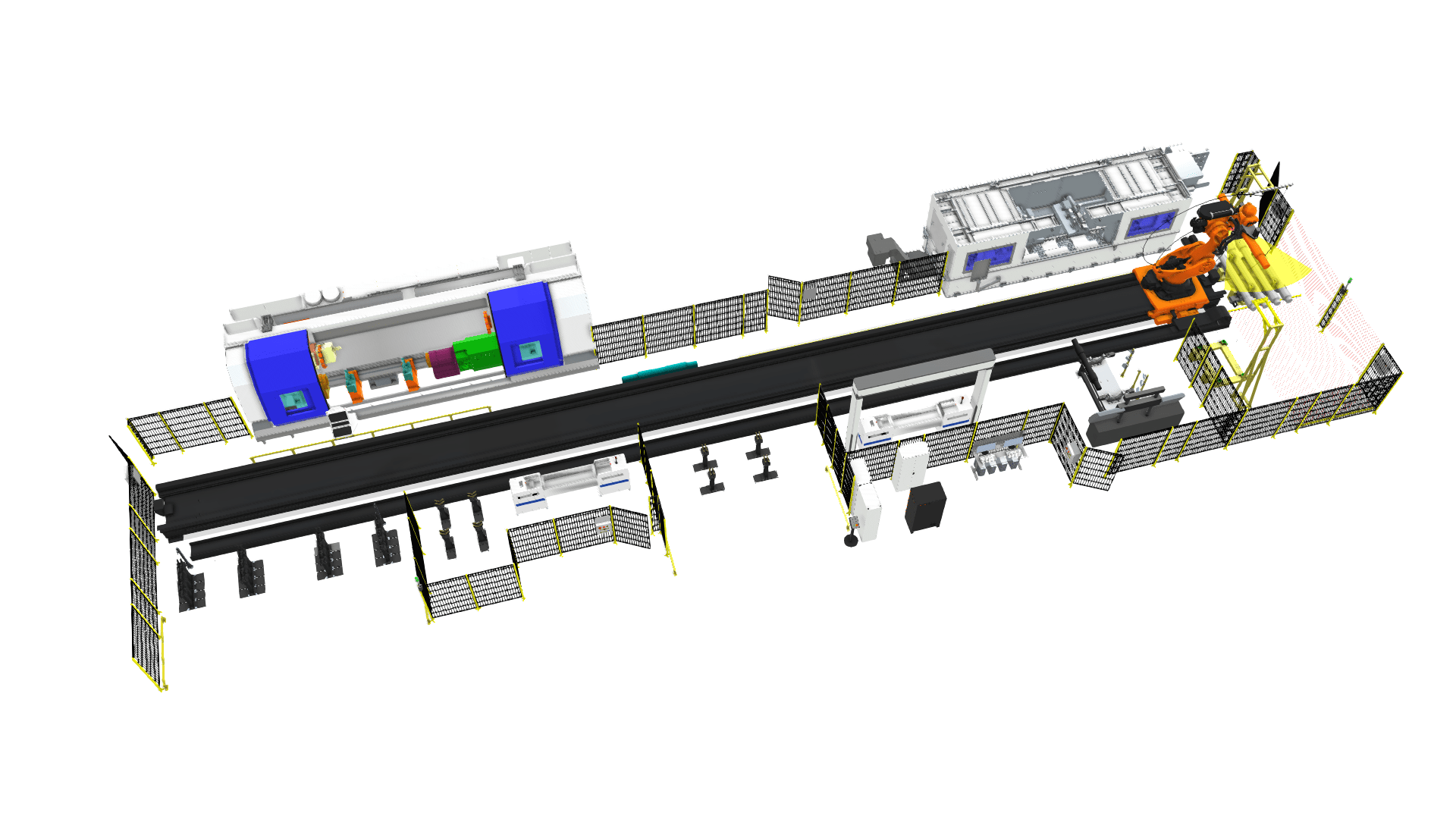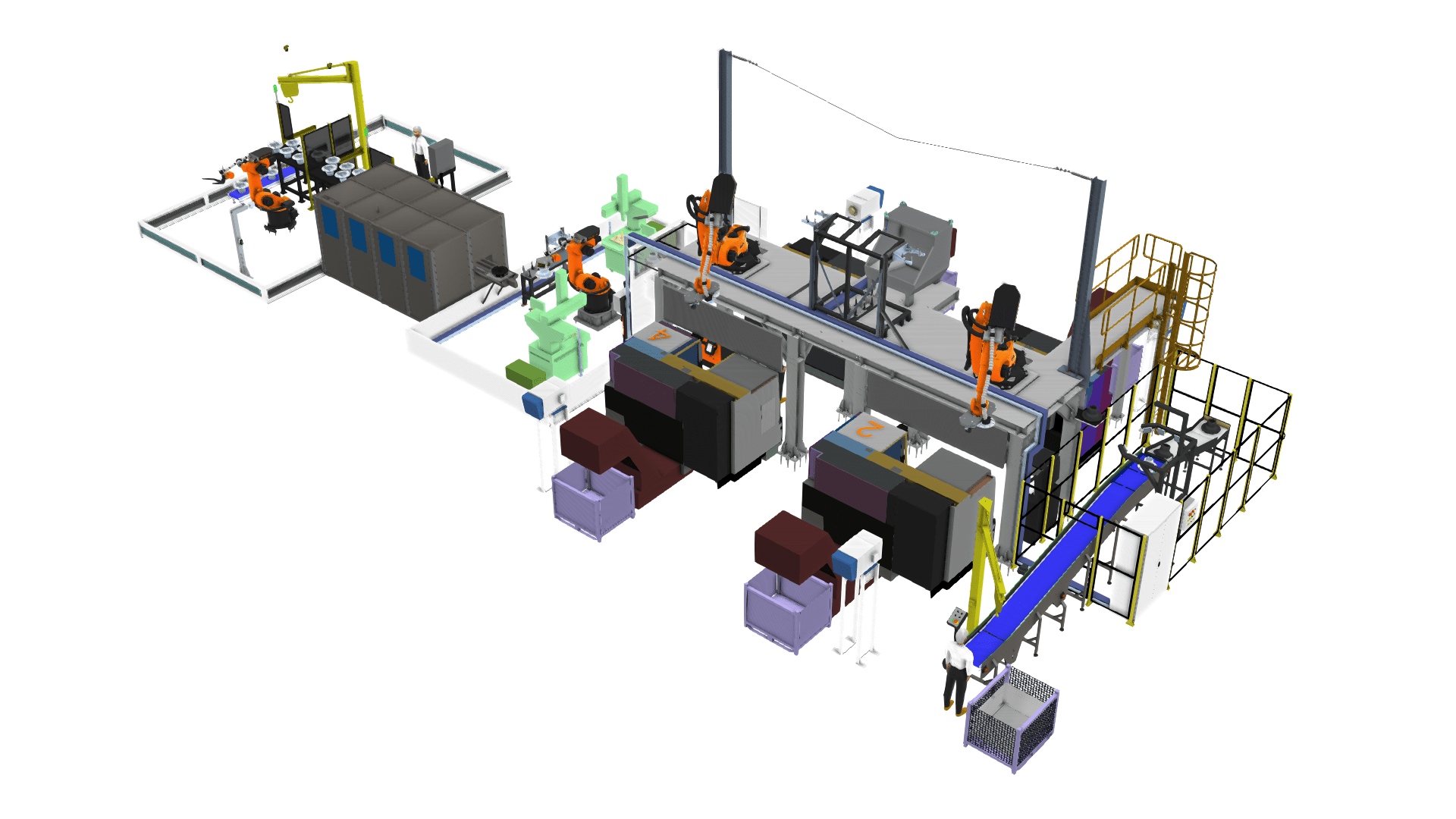 - Process with two manipulation robots – automating a process that was previously manual.
- The first robot handles and picks up the parts (skates) on the conveyor and places them on the devices.
- The Broaching machine positions, the device releases and takes it to the exit conveyor.
- Then, the second robot takes it to the Inducing machine, manipulates this part, removes it and takes it to the Sander.
Handling of Railway Axles
- 1 ton parts handling.
- Integration of multiple processes.
- Inspections along the line with precision and reliability.
- Robot with a payload of 1300 kg on a 30 meter rail.
Robotic Cell Cube Machining
- Identification and collection of parts by vision system.
- Handling between machining centers and washing and tipping routines, and between operations integrated into a clean room with three-dimensional measurement.
- Correction of automatic machining parameters.
Loading and Unloading for Machining Machine
- Machine loading and unloading with quality inspections during the process from the robot's point of view.